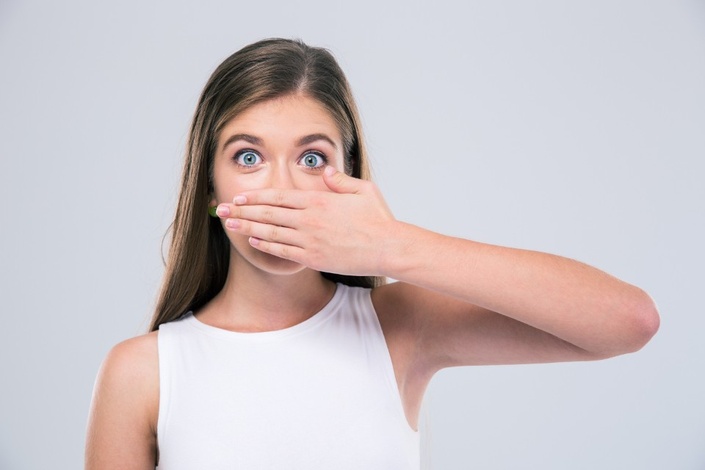 Get Rid of Shame and Guilt
Experience True Freedom
Break Through the Walls of Shame to Live a Life of Vitality and Self-Expression
Living your life with shame is like being trapped in a small, dark cave. You are stuck. Your life is an emotional monotone. You feel held back and uncomfortable in your own skin.
We all carry around some degree of shame over one thing or another. Gender, sexuality, ethnicity, class, religion, past abuse or trauma - at some point in our lives we learnt to be ashamed of ourselves. Shame becomes debilitating, however, when it so controls us that we cannot be ourselves. When we have buried shame so deeply within our bodies that it is everywhere in our lives, stifling our self-expression.
The good news is we all have the power to break free of our shame.
Take Liz, one of my many clients who has freed herself from shame. She went from hating sex (she was stifled by shameful ideas about sex she learnt from her parents and church) to having the fulfilling sex life she always craved. Learning to let go of this shame impacted not only her relationships, but every aspect of her life as her self-expression blossomed, even enhancing her career.
Another client, Penny, was so ashamed of being a woman that it physically inhibited the expression of her femininity. Because of her father's desire to have a boy, she carried a lifelong self-loathing over being the 'wrong sex'.
These two people, and countless others around the world, have two things in common. Up to a point, their lives had been diminished because of a shame they carried through no fault of their own. Secondly, they used the Transform Shame guided meditation to create successful, energetic lives!
To let go of this damage to your psyche from shame, you must understand how shame is stored in the body . I stumbled upon my personal body-reservoir of shame one evening at a fancy soiree in New York City. Though I enjoyed the food and witty repartee, after a few hours I began to experience a sharp pain in my shoulder.
I used my Transform Your Fears guided meditation, which targets contractions in the body caused by shame. As the meditation prompted me to explore the relationship between my emotions and this physical pain, I realized that it was caused by a childhood fear of my mother. When I was young she would scold me for "interrupting" in public. As a result, I developed a habit of contracting my shoulder in fear. Years after her death, my subconscious mind still clung to this obsolete habit.
As the meditation guided me deeper to the underlying source of all this, I noticed a nauseating sensation in my belly – a primary location where the body stores shame! Fear of falling short of my mother's expectations made me ashamed of myself when faced with social situations.
The Transform Shame guided meditation, will guide you toward healing those myriad manifestations of shame that your subconscious mind has stored in your body. The 30 minute guided meditation will show you how to cut the anchor of shame and transform your life into one of authentic self-expression.
The meditation works in 4 stages:
You will connect with your physical sensations of shame.
You will use self-compassion to begin neutralizing this shame.
You will become grounded in the positive values that make you who you are.
You will transform your once shame-restricted behaviors and allow your life to be guided by your true values!
Do not sacrifice one more day of your life to shame!
Your Instructor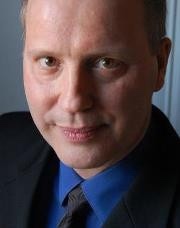 Hi, I'm Mark Fiveman. I have studied personal growth for decades, and I've seen and tried it all. Through years of research and personal study, I have developed the modality of Body-Psyche.
The Body-Psyche philosophy starts with one basic premise: Surprisingly, the secret to becoming your best self doesn't start with changing your mind… It starts by changing your body. That may be a strange concept at first, but the evidence for it is compelling and based on the cutting edge research in neuroscience and psychology.
When we experience powerful emotions, where do they come from? The mind? No. If you would like to recognize the body's connection to your subconscious mind, simply look to our everyday language:
When someone lacks courage, we say, "They're spineless."
When someone is nervous, we say, "They have butterflies in their stomach."
When someone loses a loved one, we say, "They're heartbroken."
Common body phrases like this all speak to the fact that our emotions, and the key to real and lasting personal development, is through our body-centered wisdom. That's what Body-Psyche provides.
I have used this forgotten body wisdom to create two bestselling self-help programs on Amazon and highly acclaimed courses on my Body-Psyche blog.
If you'd like to know more, visit my Body-Psyche blog for articles, insights and inspiration.
Here's to your next "Big" breakthrough.
- Mark
Course Curriculum
Introduction - The Role of Shame In Your Life
Available in days
days after you enroll
Exploration - Where Does Shame Hide and How Can You Eliminate It?
Available in days
days after you enroll
Transformation - Eliminate Shame and Guilt From Your Life
Available in days
days after you enroll
Frequently Asked Questions
When does the course start and finish?
The course starts now and never ends! It is a completely self-paced online course - you decide when you start and when you finish.
How long do I have access to the course?
How does lifetime access sound? After enrolling, you have unlimited access to this course for as long as you like - across any and all devices you own.
What if I am unhappy with the course?
We would never want you to be unhappy! If you are unsatisfied with your purchase, contact us in the first 30 days and we will give you a full refund.