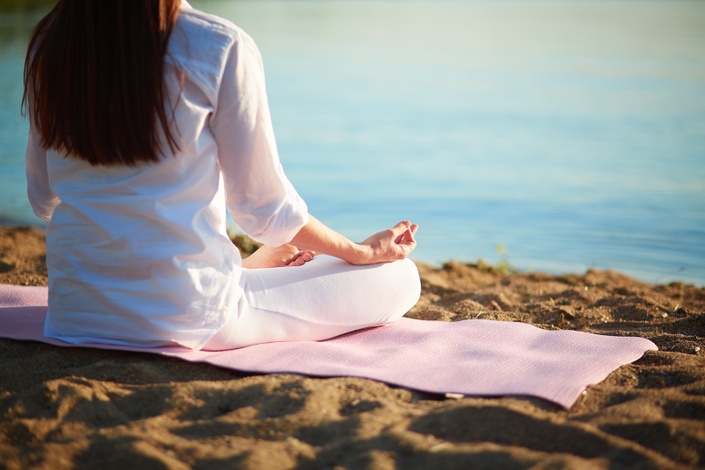 From Neediness To Abundance
How to become as calm as a deep river and become immune to fear, anger and resentment
Watch Promo
Transform your life experience from one of abandonment to one of abundance.
In the program you will:
Understand how deep change is possible
Clarify what you want to change in your life through this program
Make deep changes at a subconscious level
Bring those subconscious changes back up to conscious awareness so that you can appreciate what you have accomplished
You're about to discover:
A complete A – Z system for getting in touch with your Core, so you feel an abundant supply of love and happiness no matter what's happening in your life.
How to get over any past hurt.
How to stop worrying about tomorrow and live with an ongoing sense of Zen-like calm and peace.
The permanent solution to 'couch potato syndrome': This mental shift erases your excuses and makes your procrastination vanish into thin air.
How to heal your most important childhood wounds. (Especially the ones that sabotage your relationships and career.)
How to "grease the wheels" of success, get unstuck and feel optimistic about your future again – like your can make things happen and create the future you want.
The antidote for comfort foods, emotional eating, and weight gain from stress.
"What Are The Exact Steps For Creating Abundance?"
All of the enlightened masters have practiced meditation, and for good reason. For millenia, it has been the roadmap to greater levels of abundance, joy and happiness. That's why I'm going to show you how to tap into your inner abundance with 7 unique guided meditations.
If you have ever tried to meditate before, you may have found that it isn't easy. Sometimes you fall asleep – and it can be extremely difficult to quiet your mind…
With my meditations, my voice will guide you through every stage of the process, so you don't have to struggle with your own mind. All you have to do is listen to my voice and I will show you where to focus your attention so that you go down the path to deeper levels of awareness and change.
I act as a guide on your journey
Follow my voice, and I'll show you exactly how to:
Heal your deepest childhood wounds and create new space for happiness and joy in your life.
Let go of any resentments that are presently poisoning your thoughts.
Dissolve your anxieties and fear, so you approach life with a calm, collectedness.
Create more intimate relationships by expanding your capacity to love.
Shift your happiness inside, so you are always feel good no matter what is happening in the outside world.
Destroy negative patterns, such as emotional eating, that are caused by unresolved emotional wounds.
If you are ready to experience the most in-depth mental and spiritual journey you have ever had in your life, then you'll want to begin this course. It will completely change the way you experience the world.
It's called…
Neediness To Abundance
Neediness To Abundance takes you on a journey from neediness, fear, anger and resentment… to joy, happiness and inner peace. Taking this course will make you immune to negativity just like a vaccination prevents you from getting the flu.
In this course you will find 7 guided meditations along with supporting materials for healing your inner wounds and expanding your sense of nurturing.
Here Is A Brief Summary Of The Course
Journey #1: Heal Your Core
The first step to profound healing is to reconnect to the wounded places in your body and emotional consciousness. This first guided meditation finds those places and then provides them with nurturing to heal the wounds and prepare for growth.
Journey #2: Build and Enhance Self Reliance
As babies, we were helpless and needed nurturing from others for our survival. As adults, we have the ability to generate our own self-nurturing. When you discover the ability to provide self-nurturing – in a way that touches the core of your being – you start to shift from dependence to self-reliance. You feel strong and grounded no matter what happens to you.
Journey #3: Undo Twizzles
Sometimes emotional wounds crossover and produce physical symptoms. For example, you may have allergies or other ailments caused by emotional wounds. You may also compensate for your emotional wounds with unhealthy patterns like smoking or emotional eating. These are called twizzles. This guided meditation examines these unwanted twizzles and unravels them so that you can end your unecessary suffering.
Journey #4: Release Protections and Projections
We project the cause of our pain out onto others, because blaming reduces our felt sense of pain. These protections and projections create self-fulfilling prophecies that prevent us from receiving the very things we want.This guided meditation will help you reconnect with the real needs and intentions behind your blaming, so you can skip all of the drama and move directly toward what you really want to draw into your life.
Journey #5: Rebuild On A New Foundation
When you heal your earliest wounds and create a sense of nurturing, you can live in a nirvana of your own making. This process could take months or years on its own, but this fifth guided meditation will allow you to reevaluate your entire life at dream-speed to integrate and deepen the changes at a much faster rate.
Journey #6: Create New Behaviors
In this journey you will transition from inner healing to outer behaviour change. I expand on your inner transformation so that you start to behave in ways that give you the results you really want.
Journey #7: Discover What Has Changed
By this point in the program, you will have already made deep, lasting changes at an unconscious level. You will have also prepared your unconscious to adopt new, more empowering behaviours out in the real world. Now you will discover – with conscious mental awareness – the changes you have already made at your core. You'll get to experience how those changes will impact your future life.
Your Instructor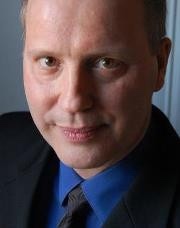 Hi, I'm Mark Fiveman. I have studied personal growth for decades, and I've seen and tried it all. Through years of research and personal study, I have developed the modality of Body-Psyche.
The Body-Psyche philosophy starts with one basic premise: Surprisingly, the secret to becoming your best self doesn't start with changing your mind… It starts by changing your body. That may be a strange concept at first, but the evidence for it is compelling and based on the cutting edge research in neuroscience and psychology.
When we experience powerful emotions, where do they come from? The mind? No. If you would like to recognize the body's connection to your subconscious mind, simply look to our everyday language:
When someone lacks courage, we say, "They're spineless."
When someone is nervous, we say, "They have butterflies in their stomach."
When someone loses a loved one, we say, "They're heartbroken."
Common body phrases like this all speak to the fact that our emotions, and the key to real and lasting personal development, is through our body-centered wisdom. That's what Body-Psyche provides.
I have used this forgotten body wisdom to create two bestselling self-help programs on Amazon and highly acclaimed courses on my Body-Psyche blog.
If you'd like to know more, visit my Body-Psyche blog for articles, insights and inspiration.
Here's to your next "Big" breakthrough.
- Mark
Course Curriculum
Planning Your Program
Available in days
days after you enroll
Introduction to the program
Available in days
days after you enroll
You Can Heal
Available in days
days after you enroll
Frequently Asked Questions
When does the course start and finish?
The course starts now and never ends! It is a completely self-paced online course - you decide when you start and when you finish.
How long do I have access to the course?
How does lifetime access sound? After enrolling, you have unlimited access to this course for as long as you like - across any and all devices you own.
What if I am unhappy with the course?
We would never want you to be unhappy! If you are unsatisfied with your purchase, contact us in the first 30 days and we will give you a full refund.